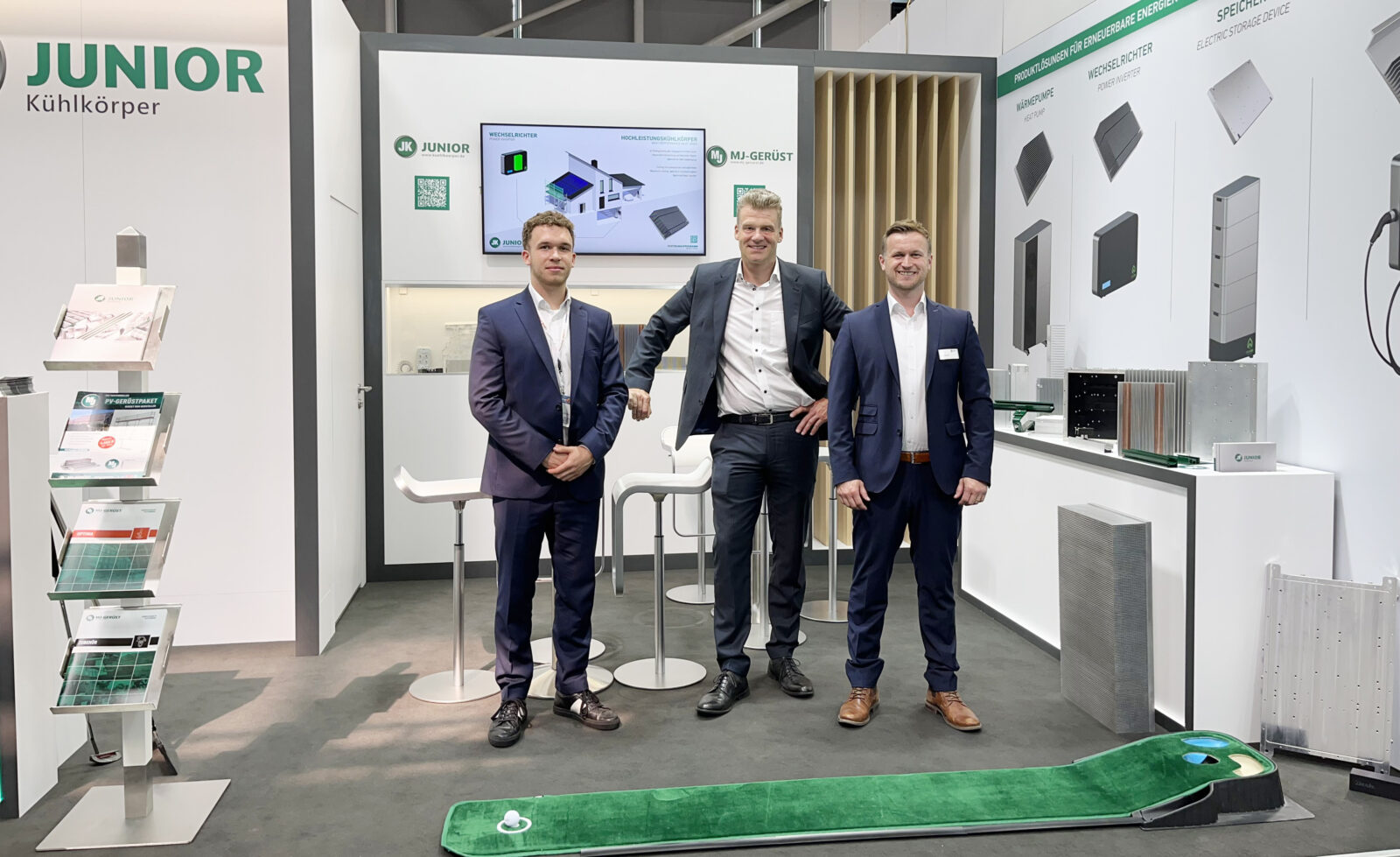 Scaffolding made in Plettenberg brings the solar system safely onto the roof!
Intersolar ends today and we look back on three very successful days! The trade fair for the solar industry is always a fixed item on the agenda for JUNIOR Kühlkörper GmbH as an established manufacturer of heat sinks.
This year we were also able to present MJ scaffolding there. Just as heat sinks are indispensable for the permanent, safe functioning of micro-inverters of a solar system, MJ scaffolding is indispensable for the safe installation of these systems on single and multi-family houses. A perfect symbiosis that has attracted many visitors to our stand in the Munich exhibition halls over the past three days.
Erstellt am