Metal construction and scaffolding specialist "St. Helens Plant Limited" is new member of the MJ family
We are pleased to introduce our new partner in the UK today. The town of St. Helens is centrally located a short distance east of Liverpool in the middle of the United Kingdom.
There, in the "Bold Industrial Park", "St. Helens Plant Limited" has its company headquarters. For over 30 years, everything at St. Helens Plant has revolved around scaffolding.
On the 8.9 hectare site, the company manufactures its own scaffolding systems and accessories according to the English DIN ISO standard.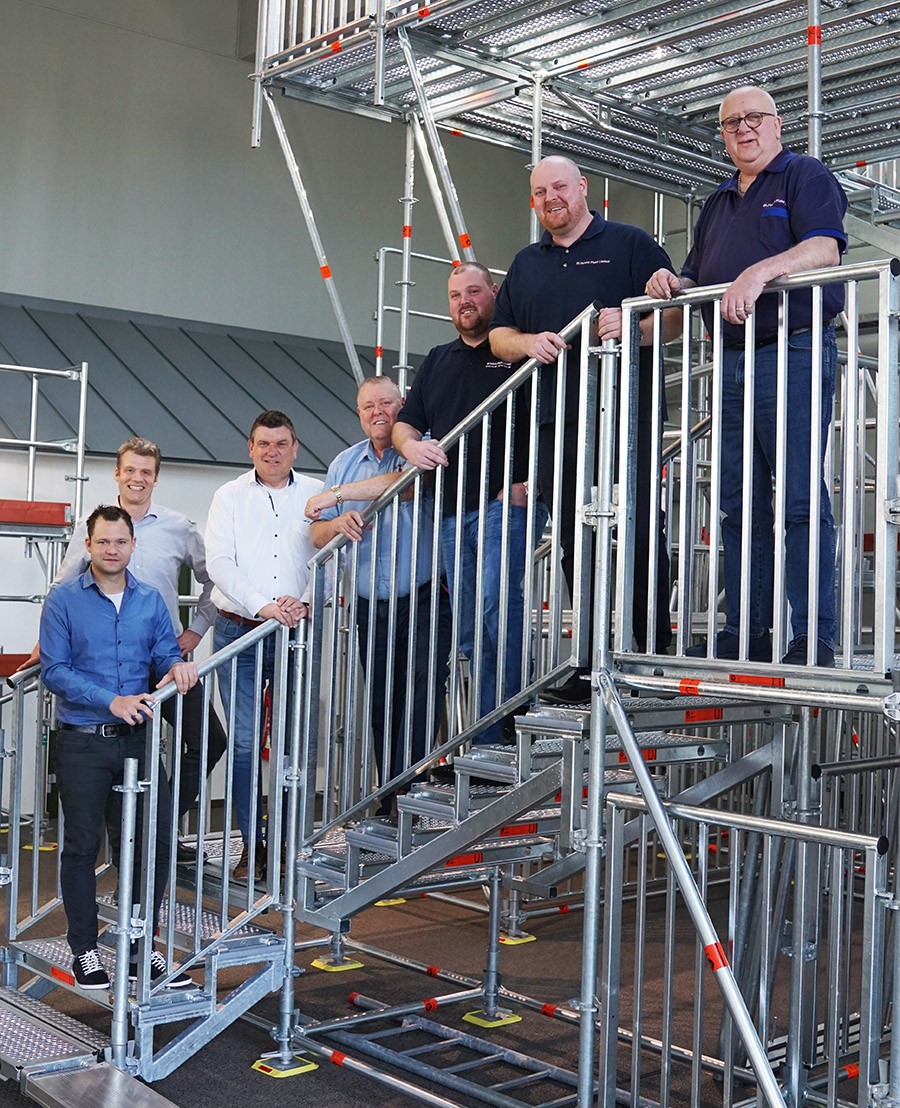 In addition, as a service provider in metal construction, the employees make many of their customers' special requests possible.
Repairs, overhauls and extensions of metal structures and equipment for scaffolding, civil engineering and mining are also part of the tasks of the engineers and staff at St. Helens Plant.
The sale and supply of scaffolding systems is now completed by the cooperation with MJ-Gerüst in Plettenberg. From now on, St. Helens Plant is available to all interested parties in Great Britain as a sales and contact partner for SCAFFOLDING MADE IN PLETTENBERG.
To see the high quality of our production in Plettenberg for himself, company owner Gordon Pilling travelled there together with his sons Chris and Phil, as well as Sales Manager Tony Mills. MJ Sales Manager Tobias Barnewitz, Sales Representative Christian Spies and Managing Director Jörg Frommann (from left) warmly welcomed our guests to the training and seminar centre.
We wish St. Helens Plant continued success and are pleased to have found a reliable partner with whose help we can make our high-quality scaffolding systems even more easily available in England, Scotland, Wales, Ireland and Northern Ireland.
Erstellt am